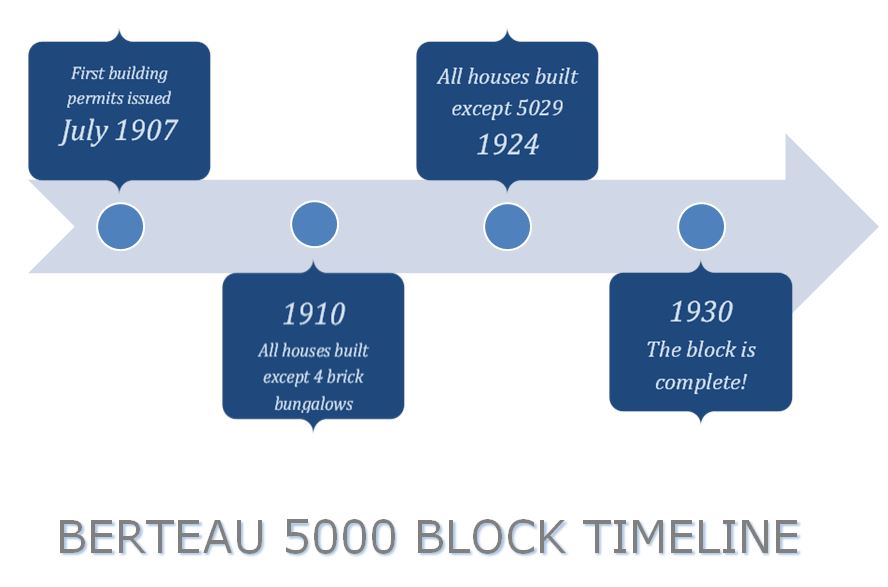 Building Permits
Original building permit information obtained from:
University of Illinois at Chicago – Daley Library – Microfilm Department
Microfilms reels containing permit cards are stored by date and area of city.
Information on building permit cards:
Current structure address
Original/previous structure address
ID number of permit
Date permit issued
Information on permit cards is used to identify the microfilm reels containing the ledgers.
Locate permit date in ledgers
Locate permit number in ledgers
Information spans two pages in permit ledgers
Property Owner Search
Research regarding deeds and previous owners of a property (prior to 1985) is conducted  via a Tract Search in the basement of the Cook County Recorder of Deeds office in the County Building, 118 N. Clark Street (M – F, 9 – 5).
Obtain PIN of property
Search by PIN on web site:  http://cookrecorder.com/ – online searches only go back to 1985
Identify and document the Lot #, Legal Description, and Subdivision from one of the transactions (Warranty Deed)
Go to the basement of the Recorder of Deeds and search in "binder" to identify the book  # which contains the ledger for the property (request assistance at desk)
Locate the book # in the tables/shelves
In the front of the book, find the Subdivision
Go to the page # specified
Locate transactions for the Lot # in the ledger
Photographing the books is not permitted
The subdivision for all houses on the south side of Berteau:
Dickinsons A W Sub LT 11 W Milwaukee Ave – Transactions found in Book 237-N
The subdivision for all houses on the north side of Berteau:
Gardners Add to Montrose Sixth Add – Transactions found in Book 237-M-2
The earliest transactions located for the lots on our block occurred 7-15-1907 and invariably involved Arthur Dickinson.